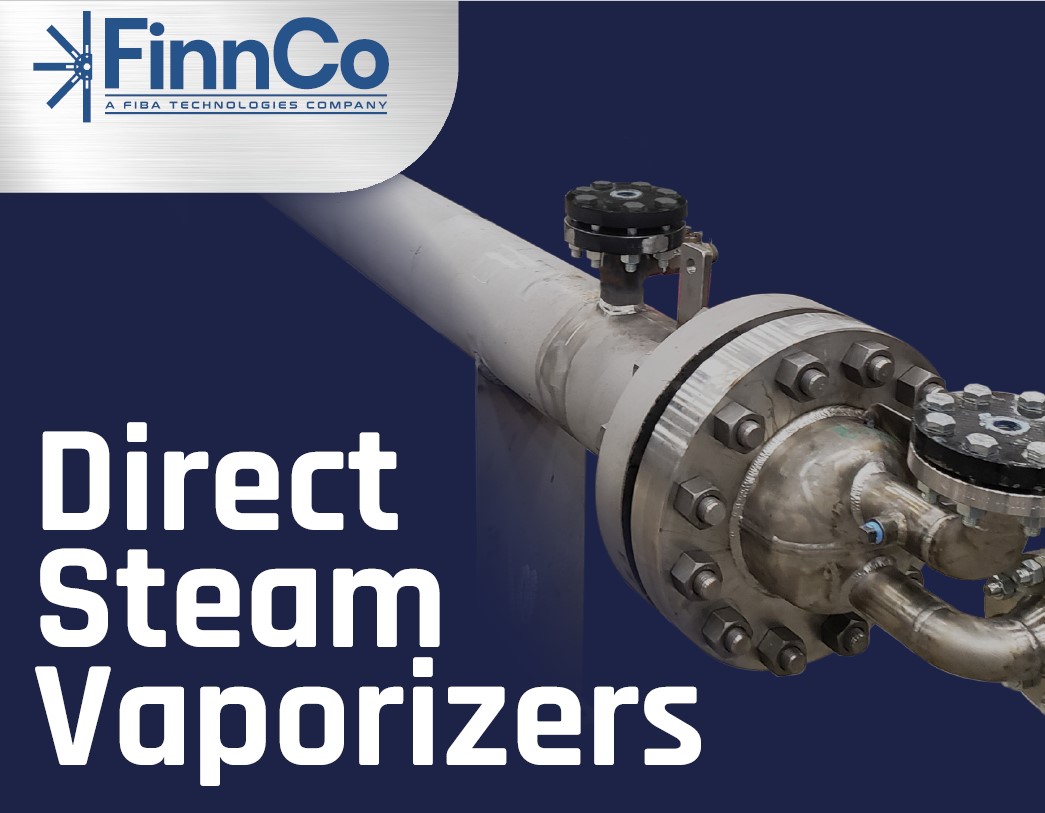 Mar 21, 2023
Direct Steam Vaporizer Launched
FinnCo, the vaporizer arm of FIBA Technologies Inc., has further expanded its range of products with the launch of a direct steam vaporizer which uses steam as a heat source to vaporize and superheat cryogenic fluids.
The FinnCo direct steam vaporizer combines a compact footprint with a highly cost efficient design. It is used in the industrial gas, LNG, and petrochemical markets for both vaporization and trim heating.
Jim Hanly, Director of Product Development at FinnCo, comments: "The direct steam vaporizer is an essential piece of equipment for cryogenic industries especially where steam already exists and high temperatures are required.
"It has an impressive flow rate, which can reach 100,000 lbs of CO2 or up to 1,225,000 SCFH of N2 and SCFH per hour.
"Because end uses differ we have maintained our policy of developing fully-customizable vaporizers. They are provided as a complete system including a steam train with strainer, condensate drip trap, control valve w/positioner, vacuum breaker, and a pressure relief valve.
"They are manufactured to TEMA standards with an ASME VIII stamped tube bundle and shell. So customers are assured of the highest standard of vaporizer."